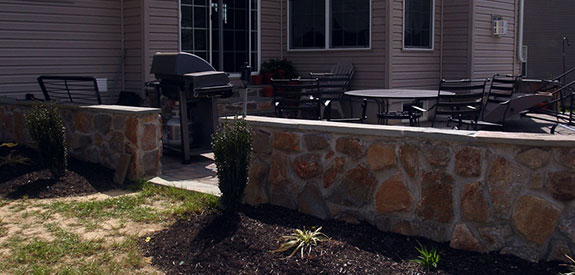 A Trusted Masonry & Pavement Contractor in New Castle, DE
For an asphalt and paving contractor that is known for doing the job right, ABC Asphalt Brick and Concrete should be your first choice. For over 70 years, our family has been serving commercial and residential clients by providing a variety of contracted services, from masonry to road construction.
Finding a paving contractor or deck builder in New Castle or Wilmington, DE to take on your asphalt and paving projects can be difficult. Once you start looking at all of the different concrete contractors in and the many directions you can take with your project, your task can quickly become overwhelming. At ABC Asphalt Brick and Concrete, we take pride in every job we do. We are dedicated to providing each client with superior materials and the beautiful, detailed craftsmanship that only comes from being in the business for over 70 years. As family-owned and -operated patio builders and masonry contractors, we believe that our continued success depends on the lasting relationships we build with our customers. That's why we are dedicated to getting the job done and doing it right.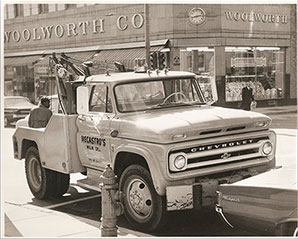 At ABC Asphalt Brick and Concrete, safety, service, quality and efficiency are our top priorities. We know you want your project done right, but we also know that you want it done quickly and affordably. With us, you don't have to choose between quality and efficiency—no matter the project, we are known for completing the job well, on time and within budget. Whether it's demolition contractors, a patio builder, or deck contractor that you need, we provide the best in quality and craftsmanship every time, guaranteed. We are also insured, bonded and your licensed asphalt and paving contractor with the great state of Delaware. Whether you are looking for something as simple as a mason to put in a walk or a paving contractor in New Castle, DE, ABC Asphalt Brick and Concrete is the number one choice for all of your concrete contractor needs. Contact us today!
We are your number one asphalt and patio contractor.
We are an insured, bonded and licensed paving and asphalt contractor.
With over 70 years of experience in the business, our level of knowledge and expertise is unsurpassed by any other contractor in the area.
Our dedication to our customers is at the heart of everything we do.